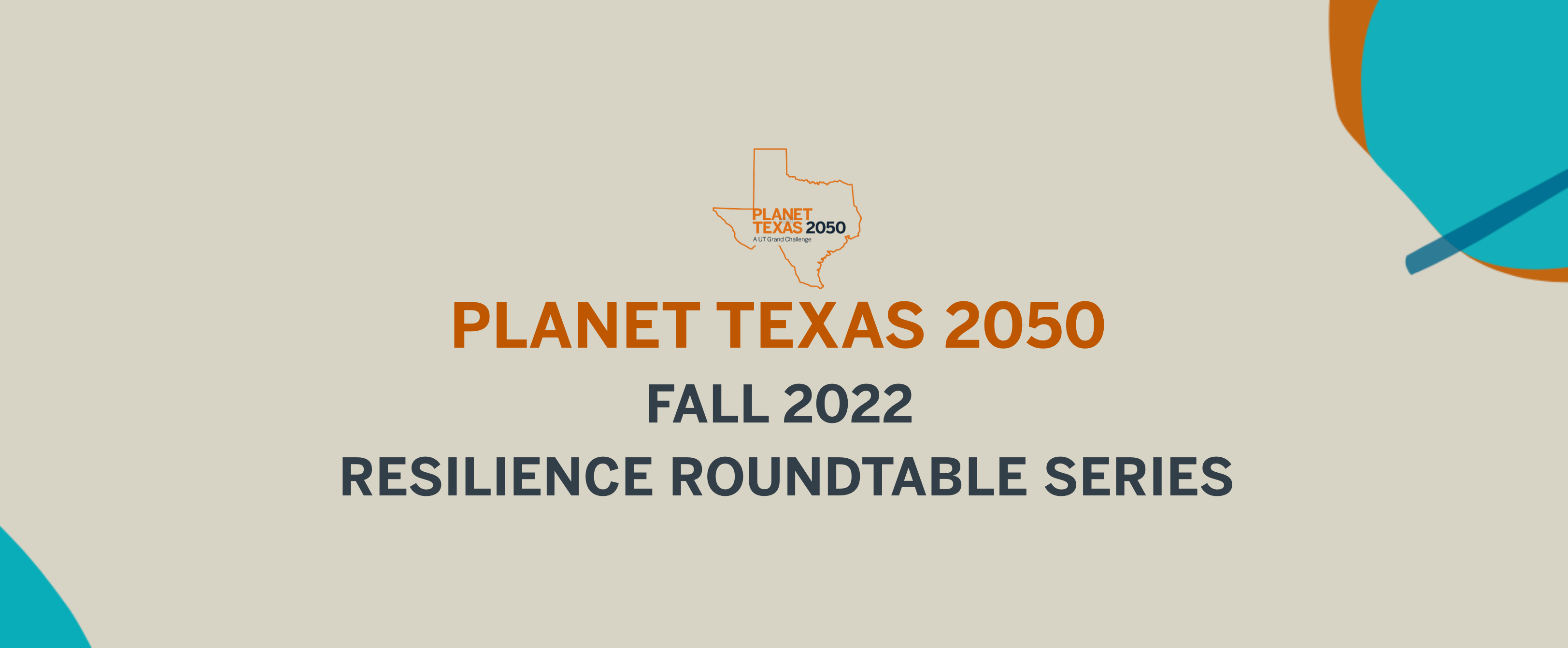 Current Series
Planet Texas 2050 invites you to our Fall 2022 Resilience Roundtable panel series featuring academic, non-profit, government, advocacy, cultural, and commercial leaders.
Our Fall 2022 series highlights the role of arts, culture, and education in climate justice struggles, disaster planning and response, coastal restoration, and green infrastructure development.
Later this fall we will also hear from a New Orleans based collaborative including city agencies, residents, artists, and planners that seeks to advance local resilience by bringing together lived experience, creative expression, and technical knowledge.
Stay tuned for more details and registration for all of our upcoming events for this series.