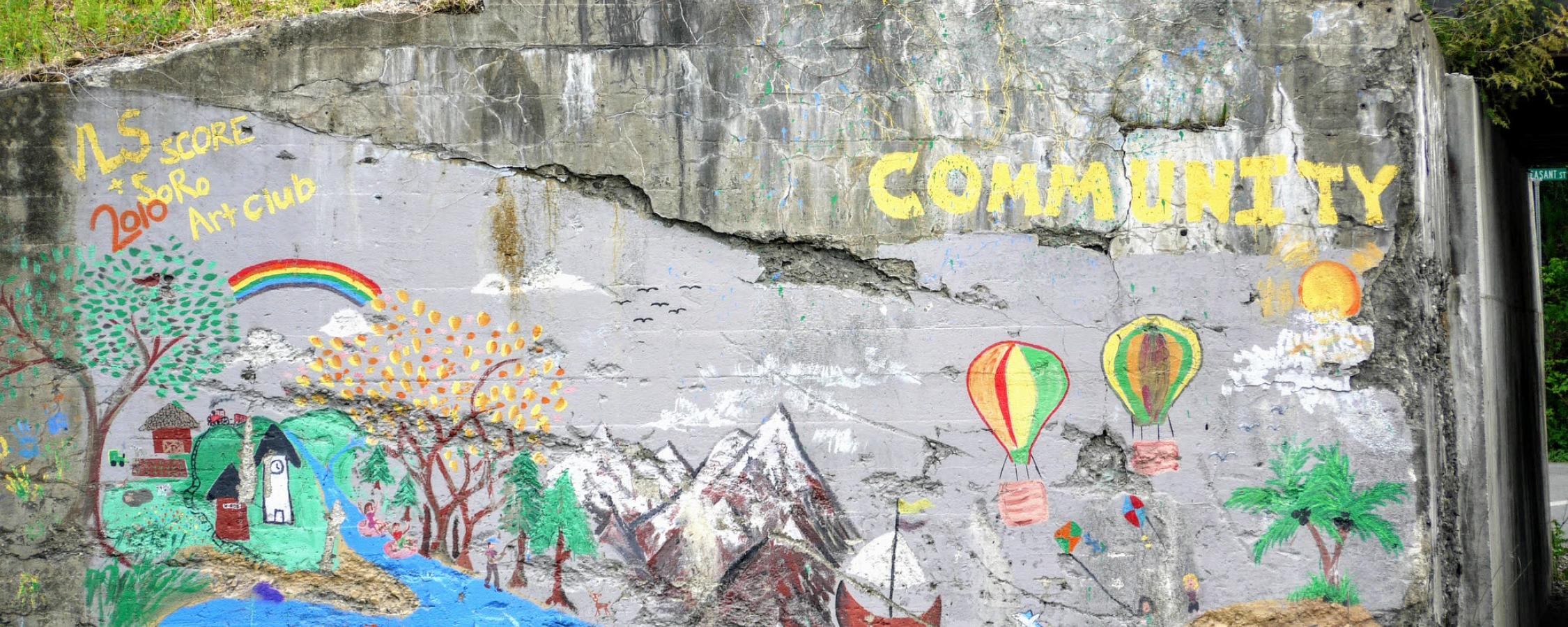 WHOLE COMMUNITIES–WHOLE HEALTH
Changing the way science helps society thrive is our grand challenge.
Advances in science give us the unprecedented ability to understand health and human behavior and use that knowledge to extend our quality and length of life. But when it comes to life expectancy, ZIP code continues to matter more than genetic code.
We all live here
Science and technology aren't serving everyone equally. Communities with access to fewer resources face unacceptable health disparities. That's why Whole Communities–Whole Health is designing a 5-year cohort study to understand how physical and emotional adversity, biology, and the environment affect the health of families facing systemic injustice.  
 
We've spent the last few years collecting data about social determinants of health while listening to people living and working in marginalized communities in eastern Travis County — asking what matters most to them when it comes to building a more socially just, equitable, and healthy future for their families. While researchers have a wealth of knowledge in their specific fields, families facing challenges are experts in their own experiences. In conversations with these families, we're hearing a deep desire to secure a happy, healthy future for their children and frustration with problems outside of their control, like air and water pollution where they live and poor access to grocery stores, greenspace, and health care.  
Including the Whole Community  
These insights and expertise will inform our cohort study as we explore the factors that affect the overall health of those who have been historically left out of the research process. We will return the information we learn as quickly as possible to families as a resource to learn about their family's health. By including participants early and often in the process we reimagine the way we approach community-based research to better address what matters most to families facing health disparities and systemic inequities.  
Looking at the Whole Picture  
Our researchers are looking at hundreds of variables that affect health, both at the individual and systemic levels. By combining information about a home's environmental quality with medical health markers, interactive family surveys, and community-level information, we'll help develop a more holistic picture of health over time.  
Bringing Science Home   
Families can choose to have access to technology that will measure health factors like indoor air quality, sleep habits, mood, or physical activity. Then we'll share our results in real time through a smartphone app so participants can make informed decisions about their own health. Community partners also will use the data we gather, aggregated and anonymized, to advocate for changes at the city and county level to improve issues affecting the health of the entire community.  
Phone Resources
Local Health Resources
Call 2-1-1
CommunityCare COVID-19 hotline
512-978-8775
Children's Wellness Center
512-386-3335
Children's Wellness Center Telehealth Counseling
512-386-3336
Integral Care 24/7 Mental Health Helpline
512-472-HELP (4357)
---
Whole Communities–Whole Health brings researchers and advisors together from wide-ranging backgrounds across UT and Central Texas in partnership with community advocates and experts. The theme organizing committee below represents the Moody College of Communication, College of Education, College of Liberal Arts, School of Nursing, the Cockrell School of Engineering, and Dell Medical School. Visit our full team page to see the full list of Whole Communities–Whole Health researchers, community advisors, and staff. 
Professor

Advertising & Public Relations / Population Health

Associate Professor

Educational Psychology

Assistant Professor

Educational Psychology / Psychiatry

Professor

Kinesiology and Health Education

Associate Professor

Nursing

Professor

Civil, Architectural and Environmental Engineering

Clinical Assistant Professor

Surgery and Perioperative Care / Population Health

Assistant Professor

Civil, Architectural and Environmental Engineering

Professor

Psychology / Psychiatry

Sean Upshaw

Assistant Professor

Stan Richards School of Advertising and Public Relations
Explore our interactive network map to see how different researchers, schools, and organizations are connected to Whole Communities–Whole Health. Search by name, CSU, or project or click any node on the map and pause to see its connections appear. You can magnify or expand the view, and you can click on any individual to see which projects they've been affiliated with.