Planet Texas 2050 hosted its spring research symposium Resilience Research in Action earlier this month at The University of Texas at Austin.
This weeklong series of presentations covered a broad array of topics related to resilience, including mapping and predicting vulnerabilities to flooding and disease; ideas for improving our water, agricultural, and energy systems; and communicating and collaborating with various stakeholders and communities.
The symposium brought together faculty and researchers, staff and students, and artists and community members to showcase the work of project teams and partners, demonstrating resilience research in action.
This event was part of Planet Texas 2050's broader efforts to build a community of collaborators through the sharing of ideas, research, tools, and strategies aimed at shaping more resilient communities throughout Texas and beyond. Read more highlights below.
Keynote
The event kicked off with a keynote lecture by Joni Adamson, President's Professor of Environmental Humanities in the Department of English at Arizona State University.
Adamson's lecture, titled Communities of Purpose: Global Developments in Humanities-Inclusive Sustainability Research, focused on the important role played by humanities scholars in putting a human face on stories of climate change.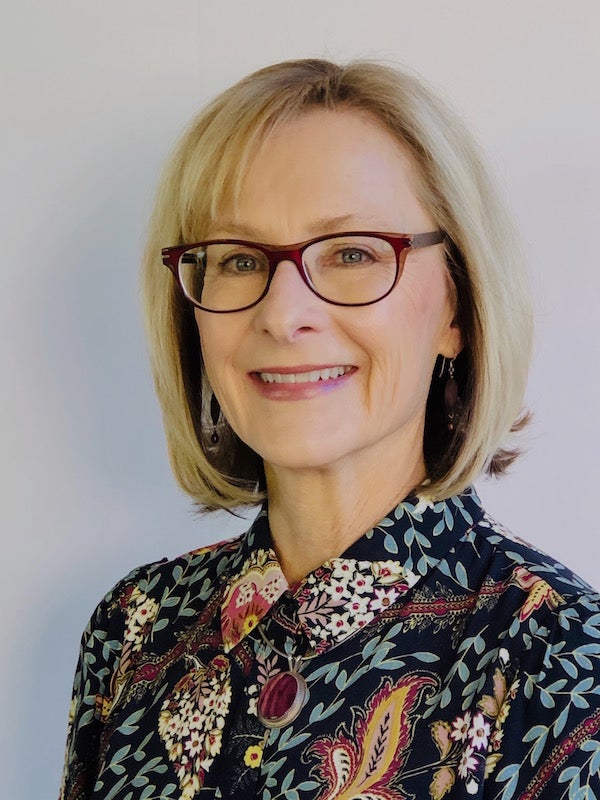 Adamson introduced the United Nation's Education, Science, and Culture Organization's (UNESCO) newly established BRIDGES Sustainability Coalition, the first and only humanities-centered sustainability science program within UNESCO, an outcome of this decades-long work to build transdisciplinary communities.
Transdisciplinary teams are different from interdisciplinary team in the sense that a transdisciplinary approach integrates natural, social, and health sciences in a humanities context with the goal of transcending the traditional boundaries of each field of study.
The BRIDGES Sustainability Coalition creates unique opportunities for academics, local, and regional stakeholders to secure grants and launch innovative projects while working across disciplines to meet the challenges and goals of the United Nation's 2030 Agenda for Sustainable Development.
Similarly, Planet Texas 2050's six flagship projects are building these communities of purpose and addressing urgent issues through critical research on rapid population growth and climate change. The Flagship teams' most recent research update videos are available here.
Artistic Collaborations
The Planet Texas 2050 Symposium also spotlighted collaborations with multidisciplinary artists who are exploring resilience challenges and telling stories of climate change to engage diverse audiences.
On April 12, Planet Texas 2050 artist-in-residence Lizania Cruz led a deep listening workshop based on the music and writings of the composer Pauline Oliveros. Participants engaged in a deep listening exercise in which they connected around the question of sharing power. Cruz is a multidisciplinary artist who uses participatory methods while making art that often explores issues related to immigration, time, labor, and belonging.
On April 13, another Planet Texas 2050 artist-in-residence, writer and poet mónica teresa ortiz joined a panel discussion focused on the role of cultural memory, heritage, and preservation in climate justice and resilience planning.
Moderated by Planet Texas 2050 chair Adam Rabinowitz, this session was part of a series of "resilience roundtables" focused on range of issues related to the City of Austin's recently adopted climate equity plan. Other panelists were Jennifer Chenoweth, curator of Austin's Oakwood Cemetery Chapel; George Belliveau, Professor in the Department of Language and Literacy Education at the University of British Columbia (UBC), Canada; and digital archeologist Edward González-Tennant. The recording from the conversation will be available on the event website in the coming weeks.
Later, the Austin Film Society presented an exclusive screening of Southwind, a film by Maxime Berthou and Mark Požlep. The film chronicles the artists' descent down the Mississippi River aboard a hand-made steamboat recording images and stories of communities experiencing economic, ecological, and cultural impacts of both natural and man-made crises.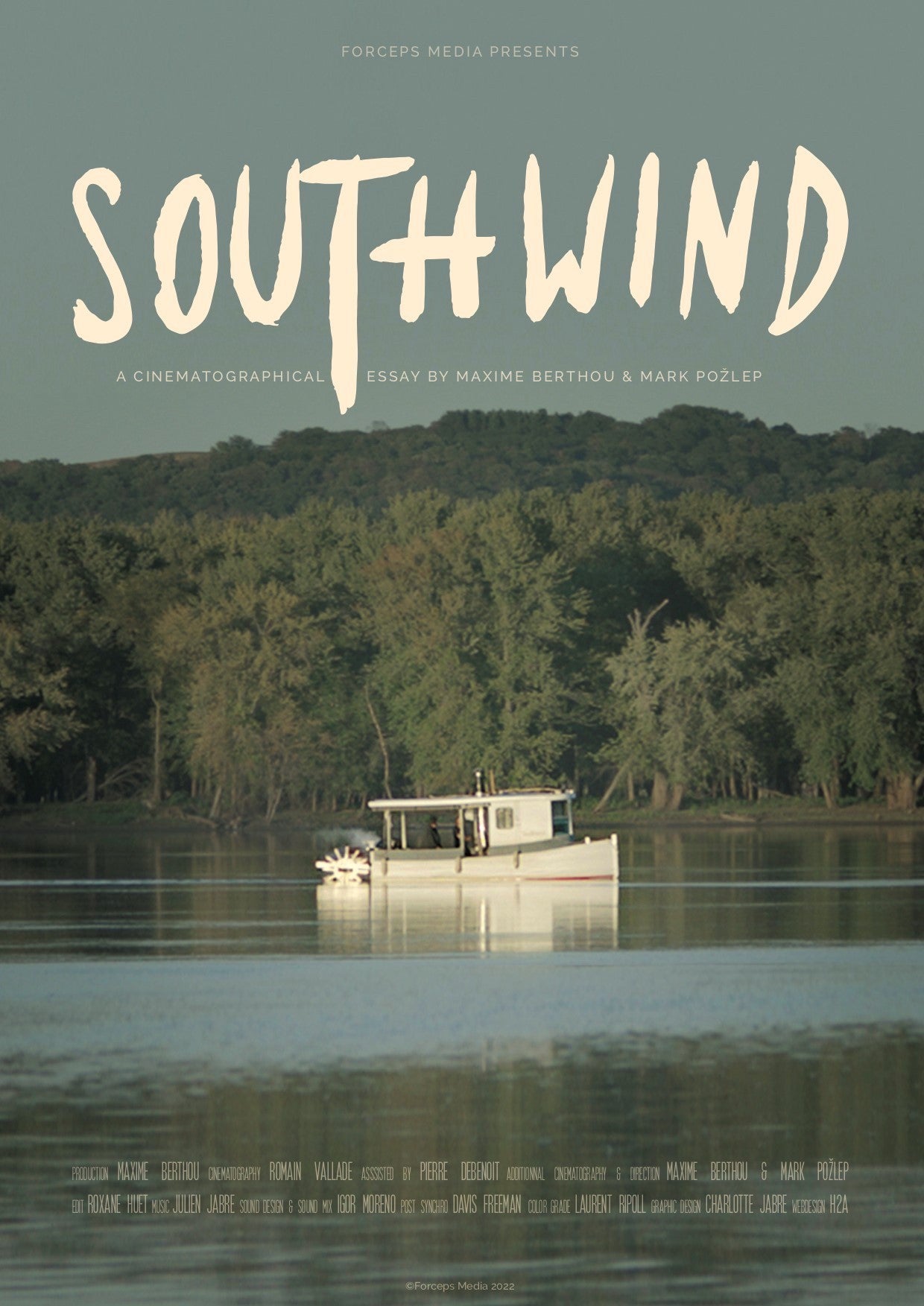 Throughout the symposium, participants enjoyed large-scale data-visualization drawings, experimental videos, and an augmented reality experience of Waller Creek, all created by students in Katy McCarthy's core studio classes. The event closed with three dance performances by UT Theater and Dance students featuring choreography by Professor Dorothy O'Shea Overbey, and MFA students Angelica Monterio, and Tiffany Merritt-Brown.
Panel Discussion: Community Preparedness for a Changing Climate with the City of Austin Office of Sustainability
On April 14, another panel of experts from UT Austin, UTHealth, and the City of Austin gathered to discuss community preparedness for a changing climate.
The panel described the value of the Master Interlocal Agreement between UT Austin and the City of Austin, the City's current research needs related to the implementation of the Climate Equity Plan, and the opportunities and challenges of applied, collaborative, and community-engaged research.
The panel was moderated by Marc Coudert, environmental conservation program manager, and featured Phoebe Romero, environmental program coordinator, both from the City of Austin Office of Sustainability, Daniel Arriaga, senior research program coordinator in the UT Austin Office of the Vice President for Research, Scholarship, and Creative Endeavors; Patrick Bixler, Ph.D., assistant professor in the LBJ School of Public Affairs; Kevin Lanza, Ph.D., assistant professor in the UTHealth School of Public Health; and Miriam Solis, Ph.D., assistant professor in the UT Austin School of Architecture.
For researchers of all stripes interested in being part of a collaborative research network between UT Austin and the City of Austin, please fill out this brief survey