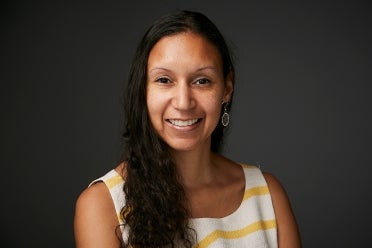 Whole Communities–Whole Health (WCWH) is a unique Grand Challenge at the University of Texas at Austin, both in terms of its goals as well as its methodology. The study seeks to understand social determinants of health and outcomes that matter to participants who have historically been underrepresented in research. Featuring collaborations between researchers, community members, community organizations, and interdisciplinary methodologies, the ultimate goal is to make the data available in meaningful ways for participants and community members, as well as explore how novel technology can support family health. 

The initiative brings together scholars and community members with different areas of expertise and uses both traditional survey methods as well as cutting-edge smart technologies to learn more about the daily interplay of social, environmental, and biological factors in development. Hence the need for a broad interdisciplinary collaboration – including nurses, epigeneticists, psychologists, social workers, computer scientists and engineers.   

Every year, organizers of the annual WCWH Research Showcase invite a keynote speaker who has experience and expertise in at least one of the key areas important to the collaborators involved in the initiative.   

This year the keynote speaker has expertise across a whole spectrum of important themes central to the WCWH initiative. Dr. Jacquelyn Taylor is the Helen F. Pettit Professor of Nursing at Columbia University School of Nursing (CUSON). 

Taylor is the Founding Executive Director of the Center for Research on People of Color (CRPC) and the Founding Executive Director of the Kathleen Hickey Endowed Lectureship on Cardiovascular Care – the first endowed lectureship honoring a nurse scientist at Columbia University. She also holds an administrative role as Senior Advisor to the Chair of the Division of Cardiology at Columbia University Medical Center.   

Since embarking on her career, first as a trainee nurse, Taylor has pursued a career that embodies the term "interdisciplinary."  

"Her work aligns with so many different aspects of our program," said Dr. Sarah Kate Bearman, co-chair of WCWH and associate professor of Educational Psychology at UT Austin's College of Education. "She has a research program that focuses on engaging participant populations that have been historically excluded in order to better understand health disparities."  

Taylor's research program is, in many ways, a blueprint for others who want to conduct interdisciplinary family cohort studies that incorporate the assessment of important social determinants of health, psychological and developmental processes, and genetics and other biological factors.  

"Her scientific findings have shed light on processes of risk and protection for physical and mental health among Black/African American mothers and their children, and equally relevant to WCWH is the thoughtful, practical advice she has published to guide other researchers attempting to study health disparities," added Bearman.  

In particular, Taylor has pioneered the connection between biological (genomic) factors and social factors that influence health inequities in cardiovascular outcomes such as hypertension.   

"My research bridges disciplines of nursing, genomics and Social Determinants of Health (SDoH) and is changing the way we look at prevention and treatment of health inequities in the management of hypertension and other cardiovascular diseases in African Americans," Taylor said.   

By connecting the worlds of genomics and SDoH, the community-based work Taylor conducts has provided a new understanding of independent and interactive contributions to cardiovascular disease.  

"This new understanding of interactive multifactorial contributions to health equities lays the foundation for 'what should be done' to improve preventative health in a more precise individualized way in order to reduce health disparities," Taylor added. "My research team has identified novel genes that are both deleterious and protective for cardiovascular traits among Black populations." 

Taylor's career journey has been less than conventional but she highlights the diverse mix of experts who supported and influenced her over the years as playing a major part in the direction she was to take.  

"Having several mentors from a variety of disciplines, has been instrumental in my development," she said. "I have been fortunate to learn from experts in nursing, physiology, medicine, genetics, and social science. 

"Having access to a multidisciplinary group of mentors was a fantastic learning experience that I am very grateful for," she added. "I would not have done anything differently because I had a great experience. There were and continue to be many roadblocks but you always need to advocate for yourself and those you are mentoring."  

Dr. Jacquelyn Taylor will give a keynote talk entitled, "An Unconventional Research Trajectory in Hypertension Genomics" as part of the Whole Communities–Whole Health Annual Workshop on Friday April 21 at 1 p.m., Mulva Auditorium, UT Austin. For more details, click here.